Open Door Construction
1-855-4OPENDOOR
1-855-467-3636 (67)
Free estimates!

We offer the services listed below in the local Spartanburg, South Carolina area.

Demolition Services including condemned or burned homes and dwellings. Want to learn more go here Demolition.

Pond Construction, Pond Repair and Pond Dam repair-
If your pond is leaking give us a call. We dig silt out of retainment ponds. Our pond services are here Pond Construction & repair.

Land Clearing and Land Developing for established and new sites. If you need more information go here Excavation & Grading.


If you own property in Spartanburg county and would like to discuss plans for future development please consider Contacting Open Door Construction.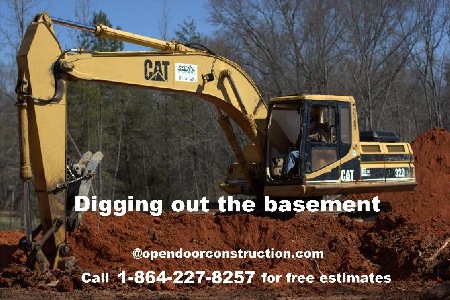 This is video of a land clearing job performed by Open Door Construction in the Greenville/Spartanburg area http://youtu.be/NhxKkwaAYek