Call today for a free estimate
864-227-8257 Greenwood, Abbeville, Laurens, Clinton, Saluda, Newberry
1-855-4OPENDOOR All upstate SC
1-855-467-3636 (67)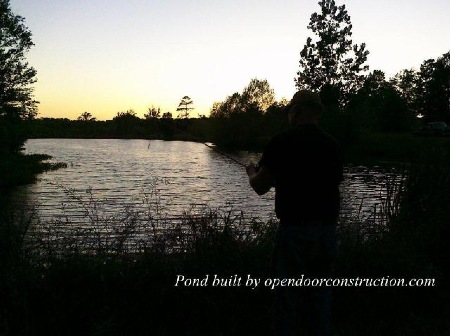 We are pond specialists with 13+ years of experience in pond construction and repair. Open Door Construction will assist you in designing a pond plan to meet your individual needs and construct one on your site. We also work with residential and commercial clients who are having problems with existing ponds. We clean out retention ponds. When you Contact us you will be speaking with a local family business that values you as a customer and we offer some of the best prices available.

We have been repairing some of the existing ponds in the area that have been damaged due to excessive rainfall.

A list of our individual pages of the larger areas we service Greenville SC , Anderson SC, Columbia SC, Spartanburg SC and Aiken SC . Offering reasonable rates for all our services.


Greenville SC pond repair video
http://youtu.be/QCvPxsF73XU



Water livestock and wildlife
Increase property value significantly
Attract wildlife and waterfoul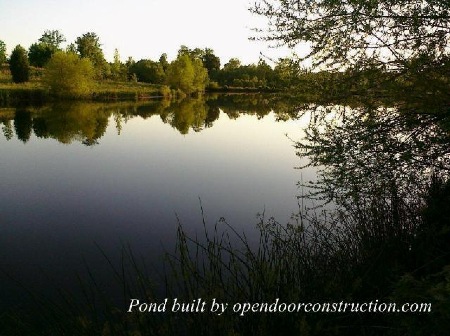 Whatever the reason, a pond will add beauty and serenity to a landscape, will significantly increase the value of ones property,and provide valuable habitat for animals and fish.


Factoring components we consider before pond construction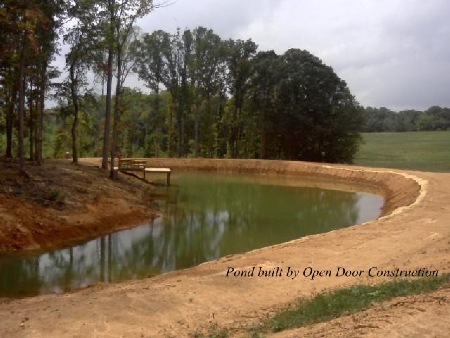 Pond construction and repair is one of our services, be sure to visit our Demolition page if any removal is needed before you build your pond. Visit our Excavation & Grading page if you need further land development before or after your pond is constructed.